A popular figure in the Junction passed away suddenly last week. He was Italian in heritage, and a big fan of a soccer team called Juventus Turyn.
His employees wanted a suitable tribute, and asked us to create a 40″ tall replica of the team insignia in flowers. We used ten bunches of white chrysanthemums and over 200 carnations sprayed black to achieve the effect – plus 17 yellow roses.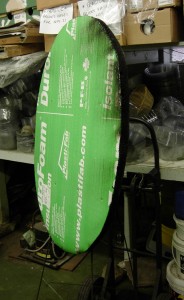 Here is the first stage – styrofoam mounted on an easel.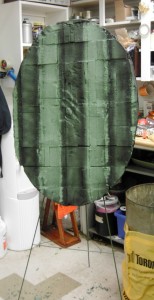 Now we have glued floral foam on and marked the pattern.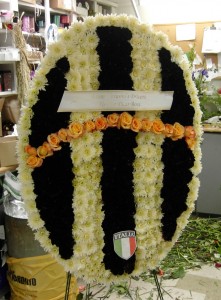 And here is the finished product. Lots of work planning, shopping and designing, but a fitting tribute to honour a beloved boss.