Our creative designers are always changing the storefront. Luckily, Lynn brings out the camera at night and gets some shots before things change again!
Here's our current window display: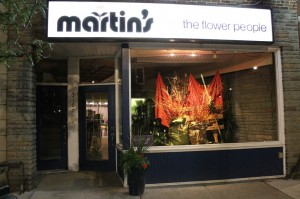 Wander into the shop, and look left, and here's a sunflower-themed display: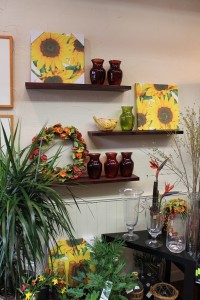 Let's draw back a little and see the whole left side: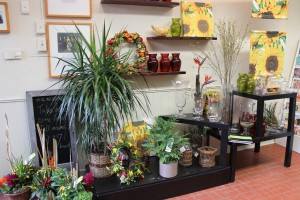 And here's a large planter crying, "Pick me, pick me!"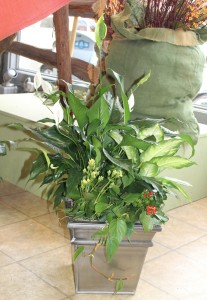 There's your mini tour for now… but a new shipment of giftware just arrived, and things will be changing again soon!