Our current window display was inspired by European floral design magazines, as well as the current trend of using yarn in creative ways.
Susan and Katie chose some vases with interesting shapes, and wrapped them in pretty blue yarn. Then they wrapped yarn around some branches. Adding faux hydrangeas and button mums in the vases, they made lovely arrangements. Then with bright monarch butterflies, the designs came alive with vivid orange that popped in contrast to the blue yarn.
Here's a look at the display: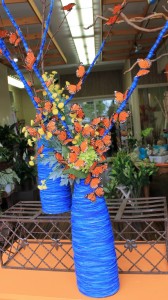 It's a complimentary colour scheme that's full of life. Here are some photos from another angle.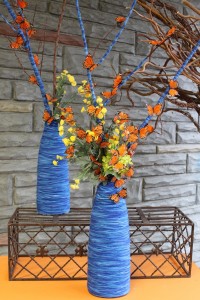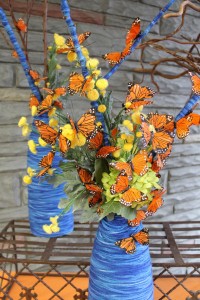 It's a bevy of butterflies!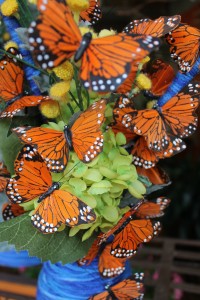 People walking by the shop stop to take a look or make a comment. We may have inspired some crafters.
One client was looking for a personalized tribute for a funeral home, and ordered a similar arrangement.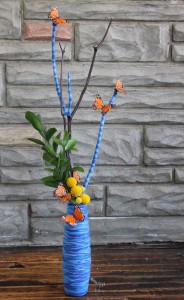 Susan incorporated yellow craspedia for a bright focal point.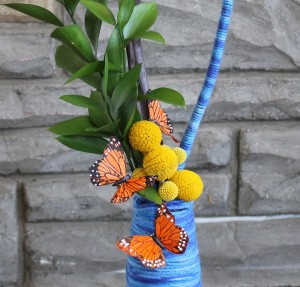 In the world of design, one inspiration leads to another idea, which leads to another. We're pleased to interpret new ideas and assist our clients in expressing their thoughts.