Another interesting presentation at AIFD Symposium 2011 was that of Soho Sakai AIFD. A practitioner of the Japanese art and discipline of Ikebana since 1957, she currently teaches and demonstrates in the San Francisco Bay area, and mentors the Soho Sogetsu Study Group. Her presentation "Inspiration in Sogetsu" was indeed an inspiration.
Sogetsu is the most creative form of Ikebana and the best known around the world. Although there are many rules in Ikebana floral design, one or the most important is 'to arrange flowers as though speaking with them'.
Here are a some examples of Soho's lovely work: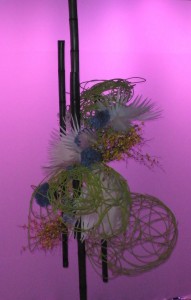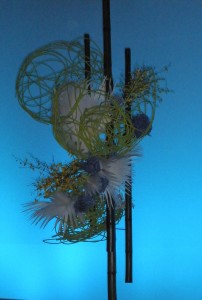 These amazing sculptures set the mood for the presentation.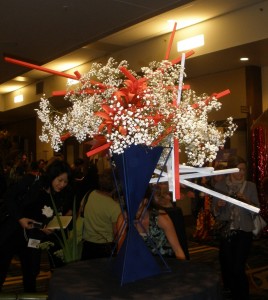 Soho's tribute to 'The Fourth of July'.
Next post, we'll see the work of one of Soho's devoted students.