Natasha Lisitsa demonstrated floral art in 'Exuberant Floral Art on a Large Scale'. Natasha studied Sogetsu, a free and creative style of Ikebana. Then she developed  her own style, a fusion of Eastern and Western design. Her company Waterlily Pond Floral Design Studio is based in the San Francisco Bay area.
Her work at the AIFD Symposium was awesome.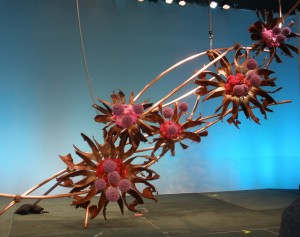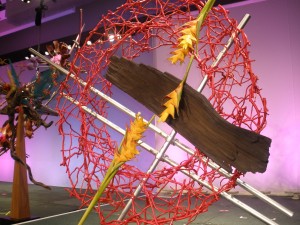 Natasha's presentation was truly inspiring. This was one of my favourite demonstrations.