Lots of new giftware has been added to our store. Have a look!
On the table, we have fall cheese spreaders, candles, napkin rings and tea cosies. Some of the napkin rings are made of cute buttons. Here's a closer look: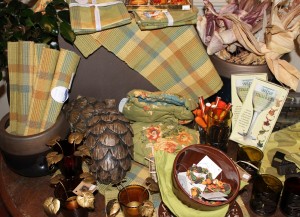 There are some cute decorations to clip on your wine glasses, so no one picks up the wrong drink!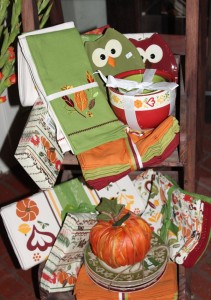 On one of the ladder displays, there are lovely autumn table napkins, tea towels, plates and serving bowls.
And on this ladder, some decorative wood balls and candles: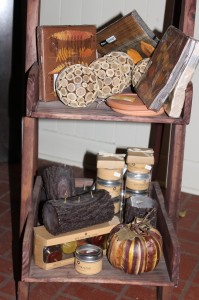 And a little flock of crows have joined the sunflowers on the other side of the shop: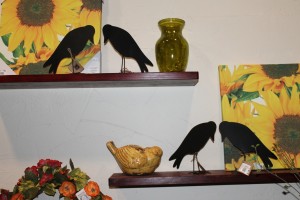 Don't you think they'd look great on your fireplace mantel?
Lots of pretty things to help your home express Autumn!