Here is our newest window!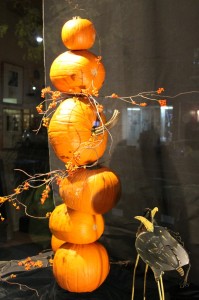 We took six fresh pumpkins of varying sizes and stacked them up (how? it's a secret!) for this vignette. Accented with bittersweet, they sure are eye-catching as people walk or drive by.
Lana and Katie added some cute tin wild turkeys for a little macabre fun.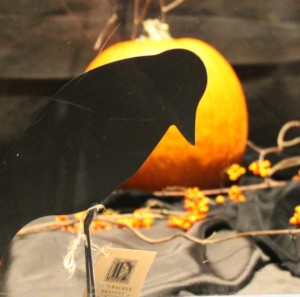 Perched along the edge of the window are some crow silhouettes.
It's a fun window, but we didn't expect to hear the day care kids as they passed by: "Look everybody, it's a pumpkin store!"