Our annual Open House was last Saturday, December 1st. It was a fun day, catching up with customers who have known us for years and meeting folks who are new to the neighbourhood.
The store looked absolutely beautiful. Here are some photos:
First the outside: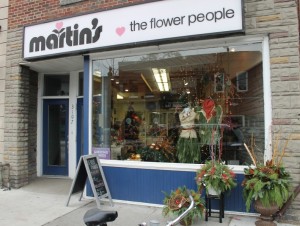 And inside: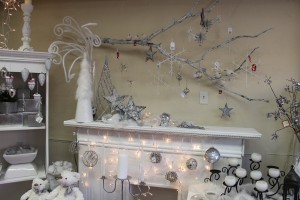 On the opposite side, all reds: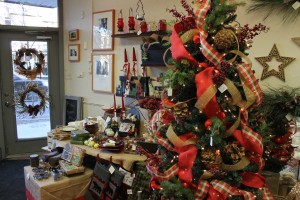 Here is a mini tree and candle holder our designers made from fresh boxwood: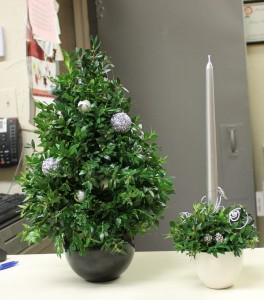 And here is an amaryllis plant, still in bud form, ready to grow, grow, grow!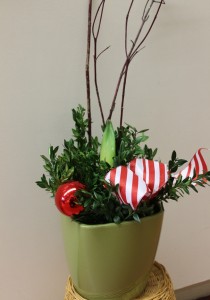 Of course, at Open House, a big attraction is the food! Janis outdid herself this year with perfect meringues, snowflake gingerbreads, smore cookies and the best Buckeyes ever. The tables were laid in silver and white, and tiny Christmas balls held pretty signs to identify the treats.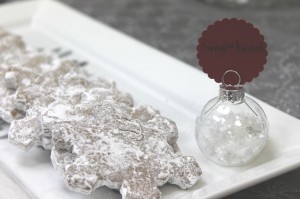 The lovely treat table: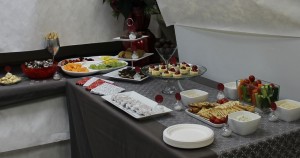 This year we introduced easy crafts for children. Here are some creative kids: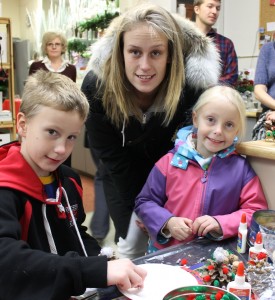 And a proud set of parents with their children's creations:
There was a steady stream of friends, family and neighbours all afternoon. People brought in their shopping lists and organized delivery times while sipping hot mulled cider. There were samples of all our Christmas special arrangements so it was easy to choose which gift to send.
All in all, a delightful start to the holiday season!