Here's a look at what's beautiful in the shop right now.
First, we must start with Easter lilies. Love them! Pure and perfect, with a soft fragrance. You need one for your home!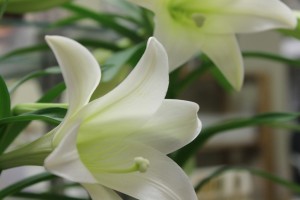 New this year is little hydrangea plants with one or two blooms, in 4″ diameter pots. We have them in blue, pink and white. Here are a couple photos: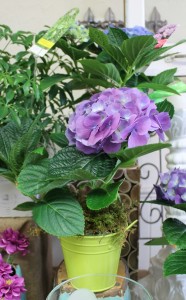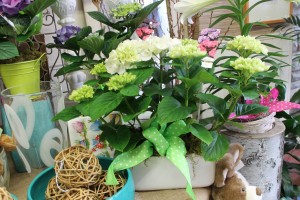 You know, even if you're not giving someone an Easter gift, there are pretty items for birthdays, bridal showers, etc.  And everyone needs a spring plant near them these gray days!