"Elegant and Simple" are two words we hear often describing the look brides and grooms want to achieve with their wedding flowers. Elegant and simple was achieved beautifully with this wedding!
The most important floral element for a wedding is the bride's bouquet. Our bride chose blush pink peonies with creamy white hydrangea and interesting greens. Here is a beautiful shot of the bride with her bouquet.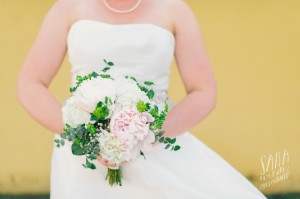 And another pretty photo of the bouquet, on a chair: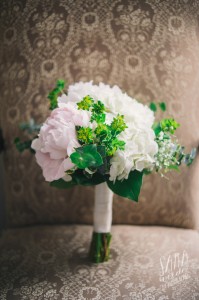 Our compliments to Sarah Wilde, the photographer – check her out at SaraWilde.com.
One more bridal shot –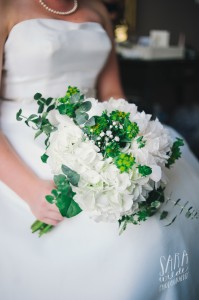 Love the eucalyptus and bupleurum greens!
The bride and groom kept to their budget by buying loose cut flowers and having their creative and handy friends insert them into vintage vases. Here are some pictures of the reception at Enoch Turner Schoolhouse.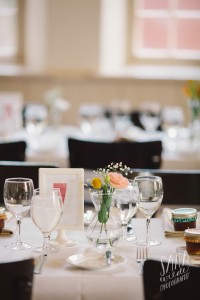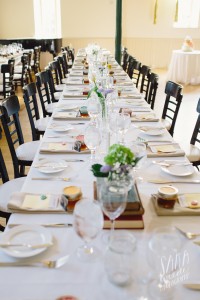 Books and flowers – great idea for decorating the reception tables!