This recent wedding can be defined by its soft, colourful, almost wildflower look. Call it elegant natural chic.
After discussing and planning the wedding flowers with the bride, we always place the orders for the flowers we want and wait… then comes the week of the wedding. Lots of flowers arrive from our various wholesalers and importers. Everything gets checked and processed, and we wait again… this time for the flowers to open to just the right stage. Finally we begin the assembly of arrangements for the chuppah and centrepieces. The bouquets for the bridal party are made last, so they are as fresh and perfect as possible.
So the designing begins. "In the hands of a designer, flowers become art." Tiny little items, like this cake topper: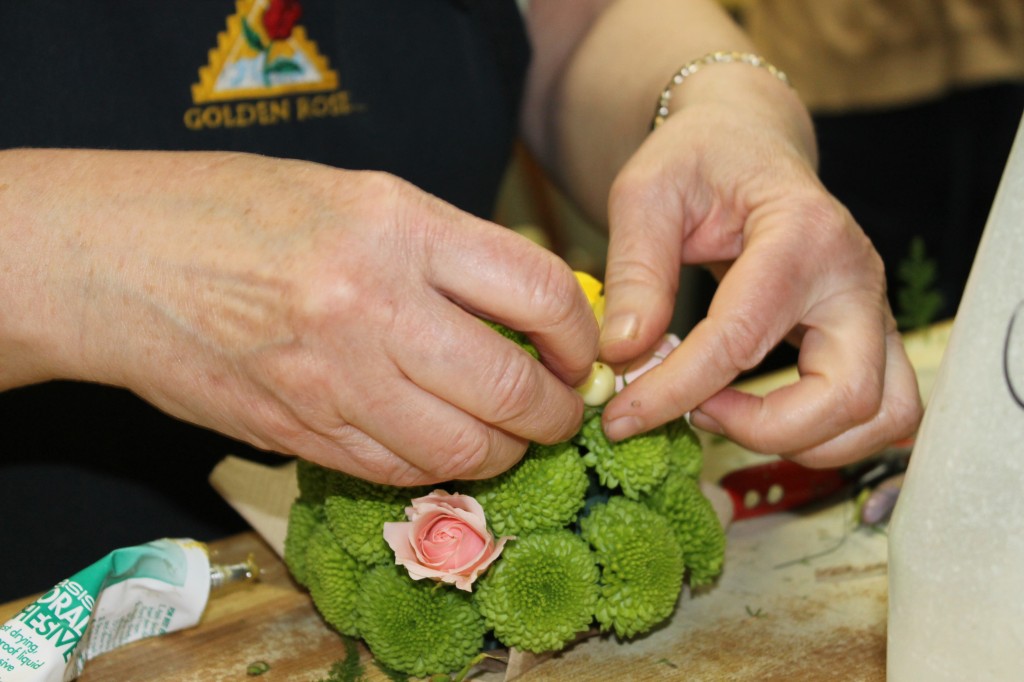 And the large arrangements for the chuppah: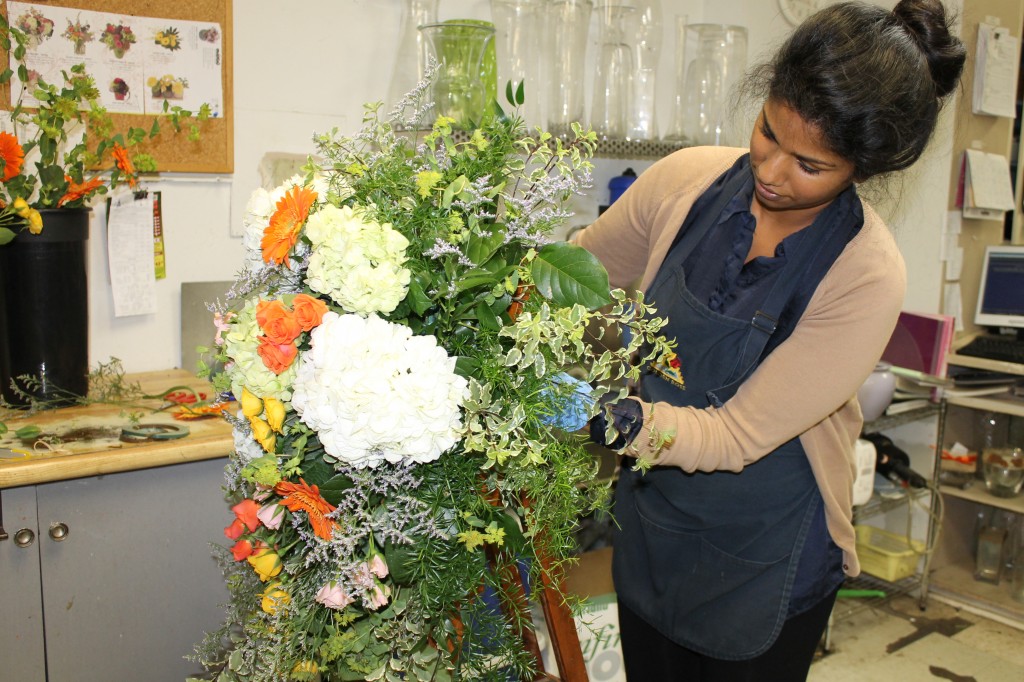 And carefully labelling every arrangement as we go: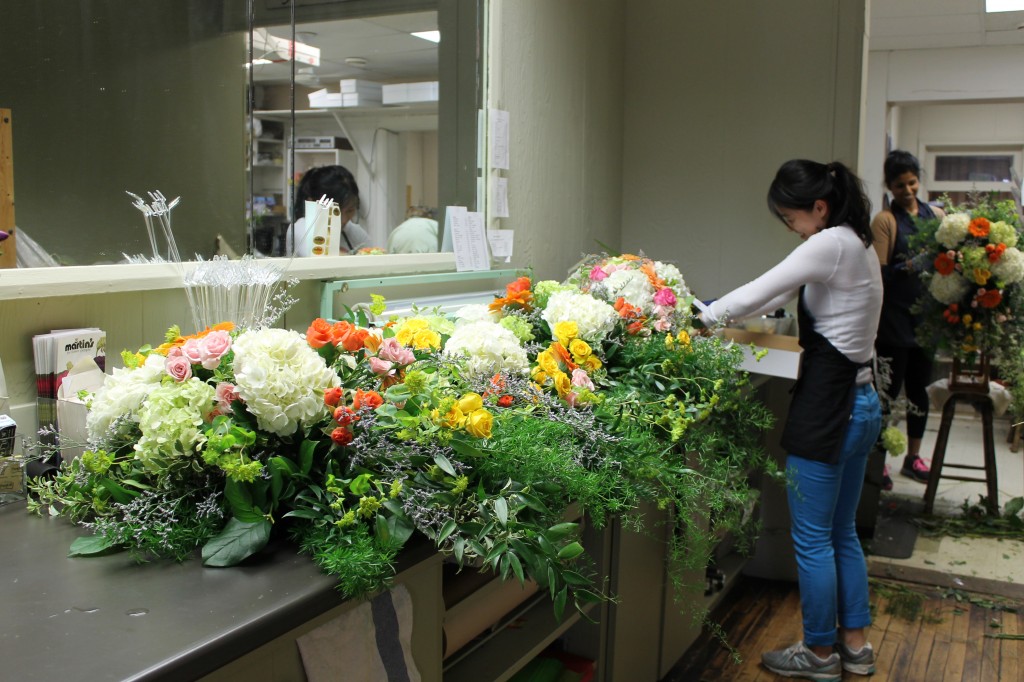 Now it's the day! The van is loaded, and we're off. The ceremony and reception are at the Oakdale Golf & Country Club.
First we hang the chuppah arrangements and pew bows. The setting is on the terrace, with a tent to shield everyone from rain or sun. On this day, it was very warm and sunny.
This photo would look a lot nicer with a smiling bride and groom in it!
The aisle markers were quite pretty. We used bright flowers as in the chuppah arrangements, in small glass vases. Tied with sisal, they were decorated with a beautiful burlap ribbon and hung on the chairs, every other row.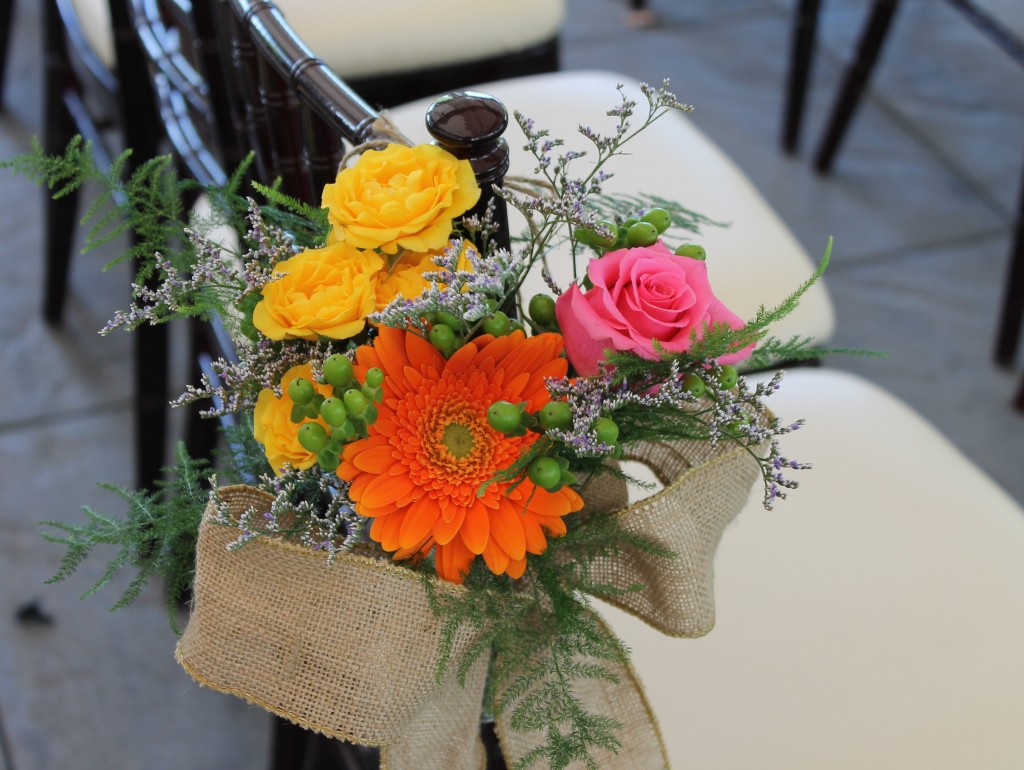 Here's another look: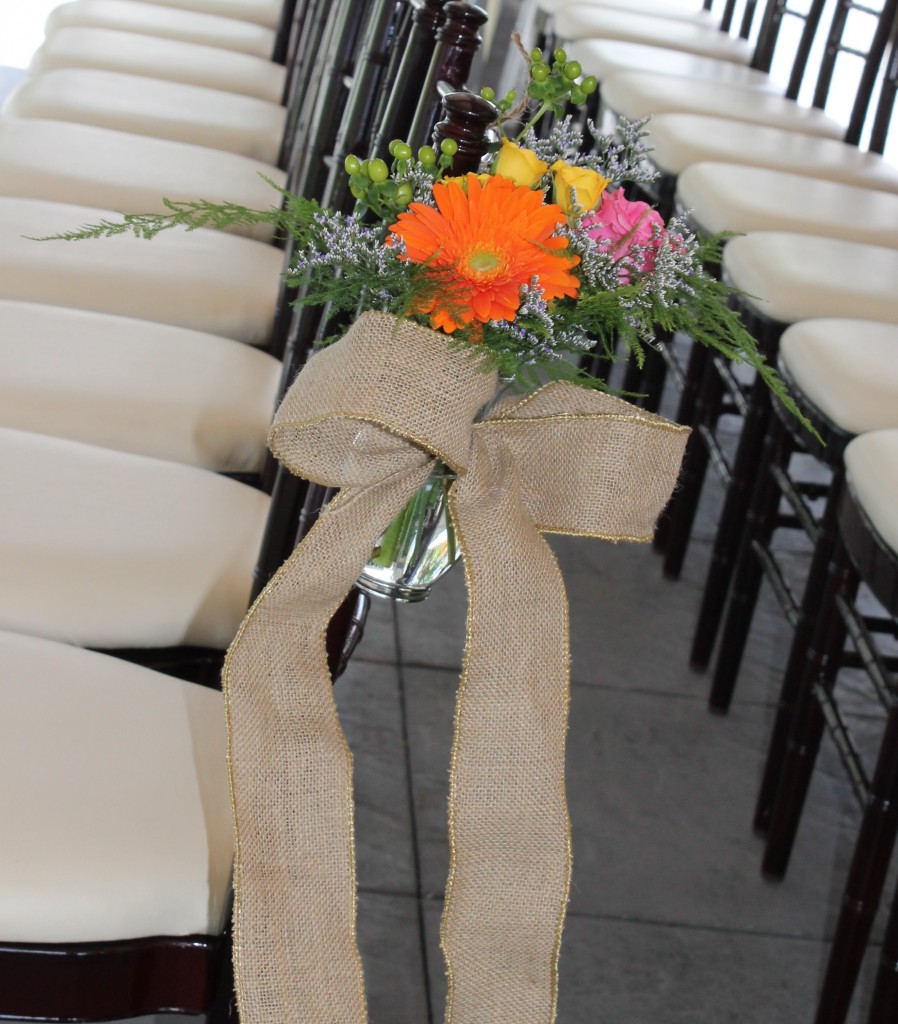 Love those chairs!
Now the second van arrives with flowers for the reception. Let's move inside and look around.
The centrepieces carry on with the bright, wildflower theme. There are luscious navy blue overlays on the tables. Our centrepieces have a lovely navy satin ribbon tied casually around the vases.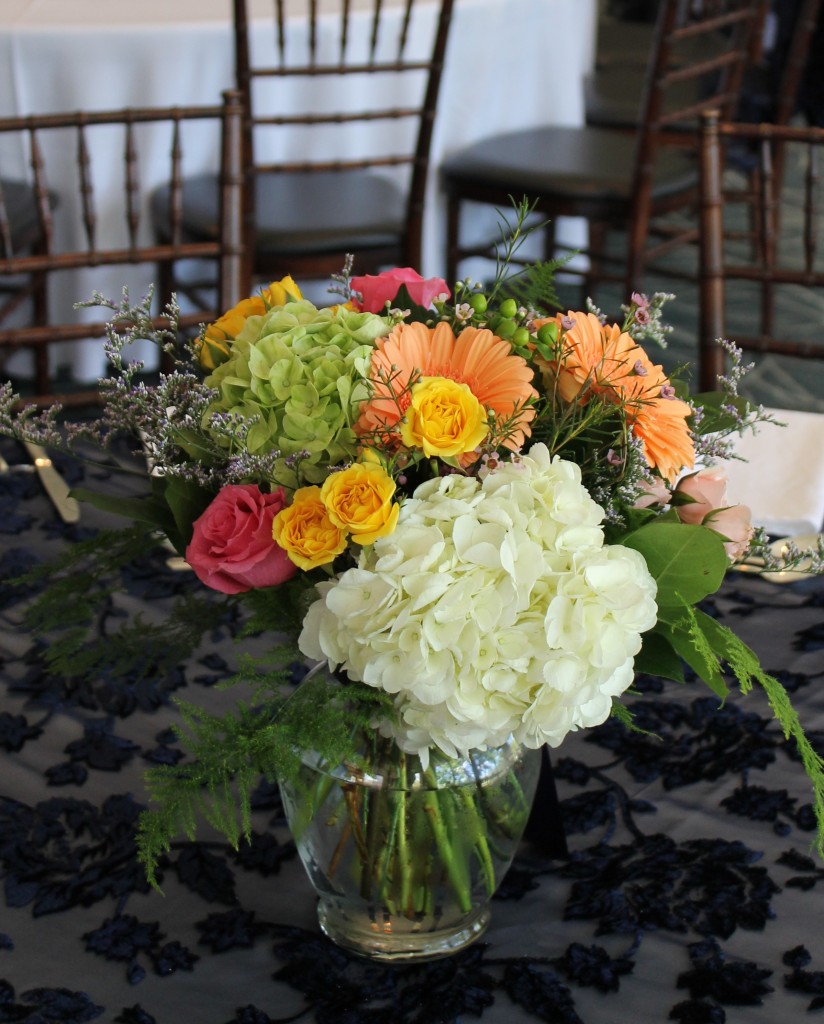 One is pretty. Twenty is incredible! That room was going to be beautiful.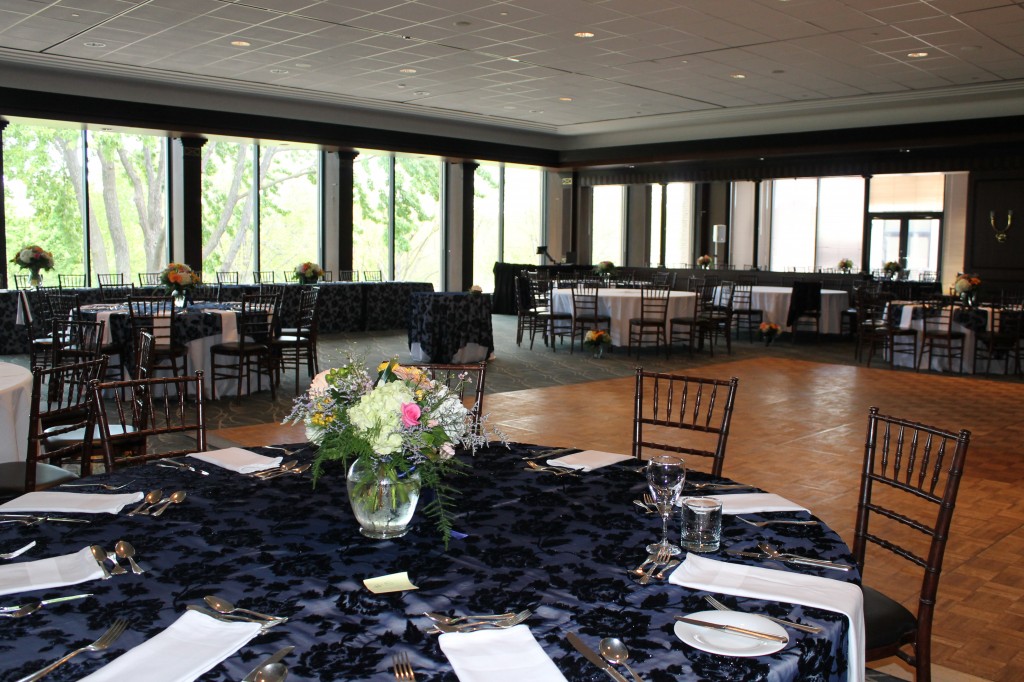 On the head table, we had two long arrangements. The Bride's bouquet and her Attendants' bouquets were going to be added here as well.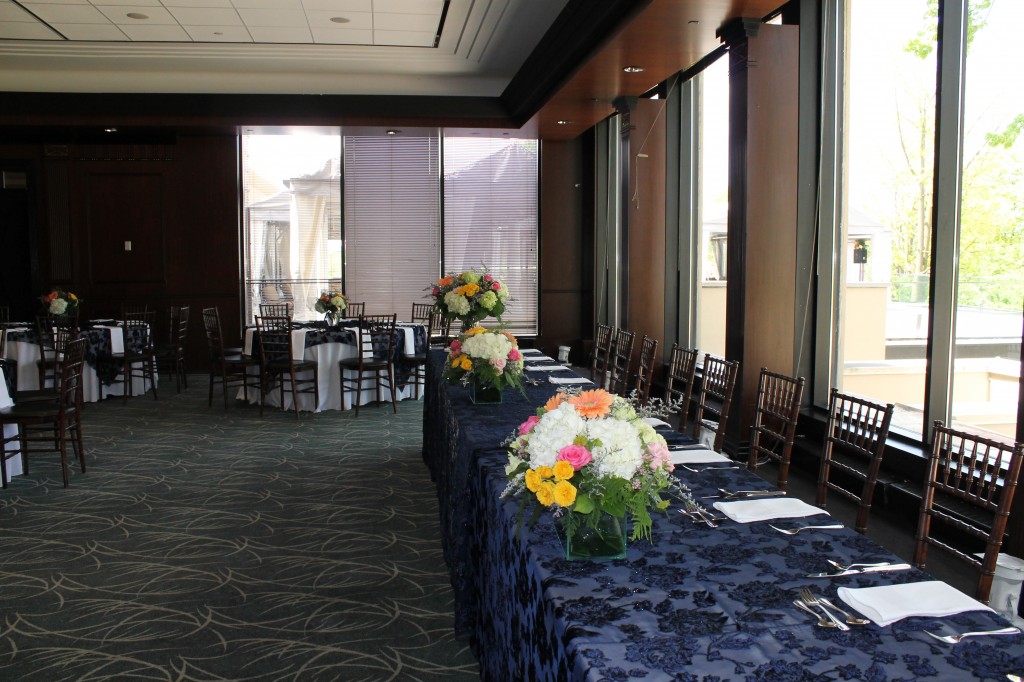 To go on the escort table (card table) we made this tall arrangement in a pretty footed glass vase. More lush hydrangeas, roses and gerbera!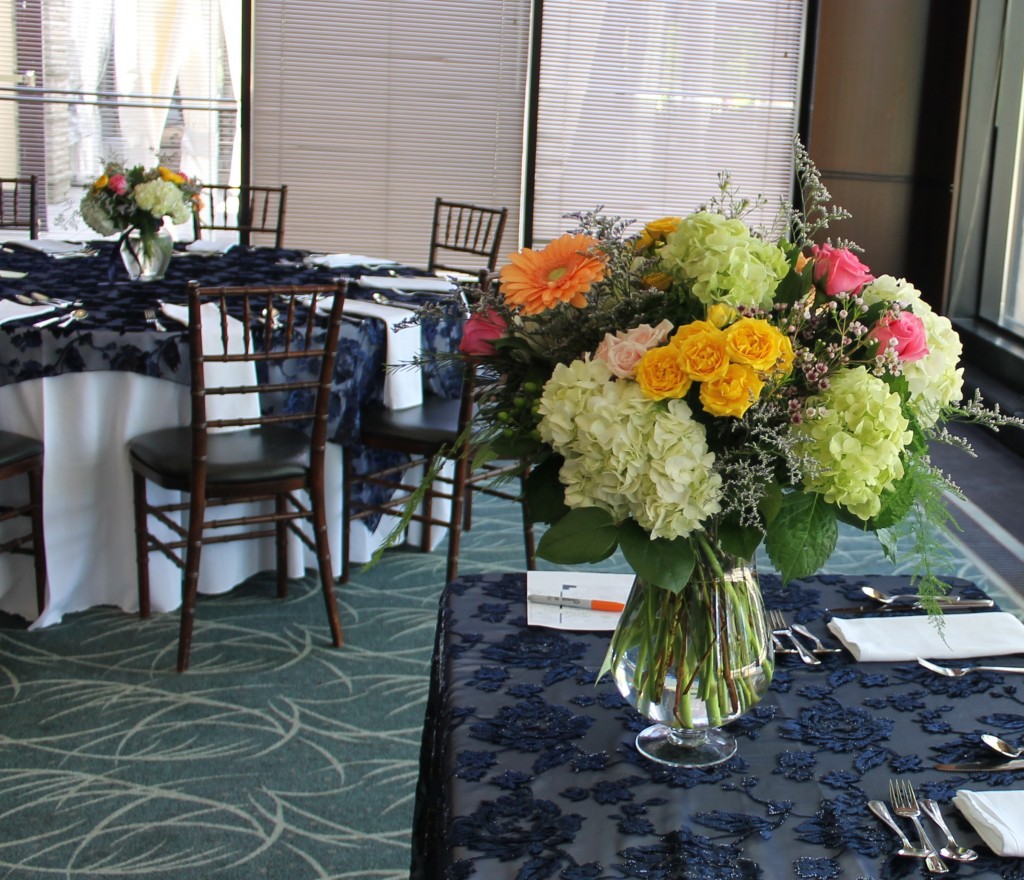 Here's the cute little pomander for the very young flower girl. It's a ball of faux roses, with fresh accents glued in.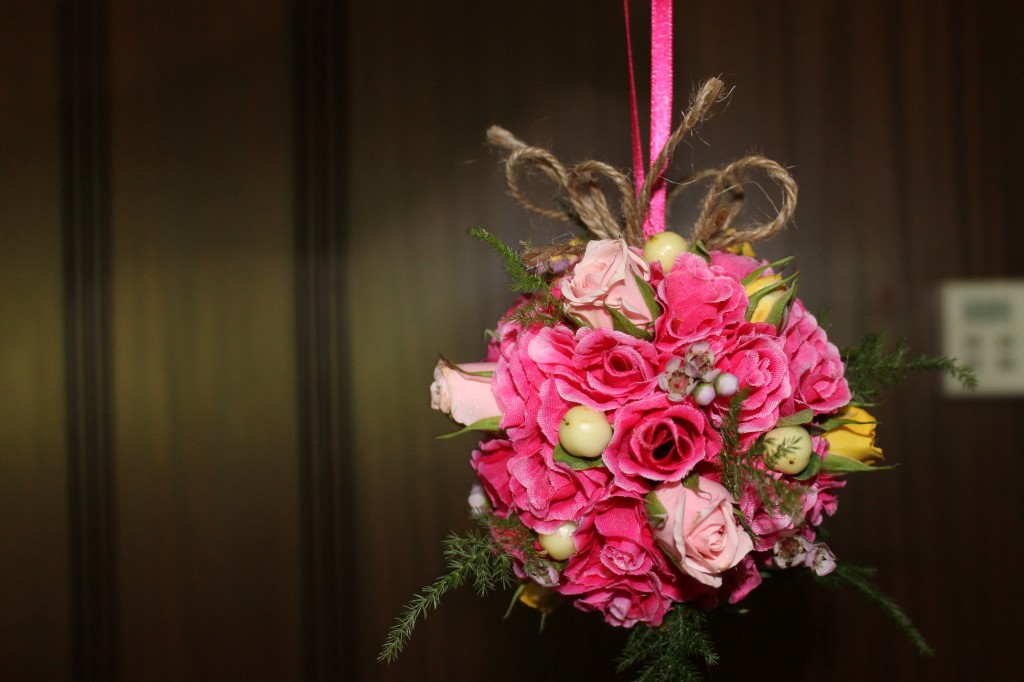 And would you believe, we forgot to photograph the most beautiful arrangement of all, the Bride's Bouquet? Unbelievable! And no other Attendants' bouquets either.
We'll leave you with one more look at the chuppah. This is how pretty the flowers looked when hung on the birch frame.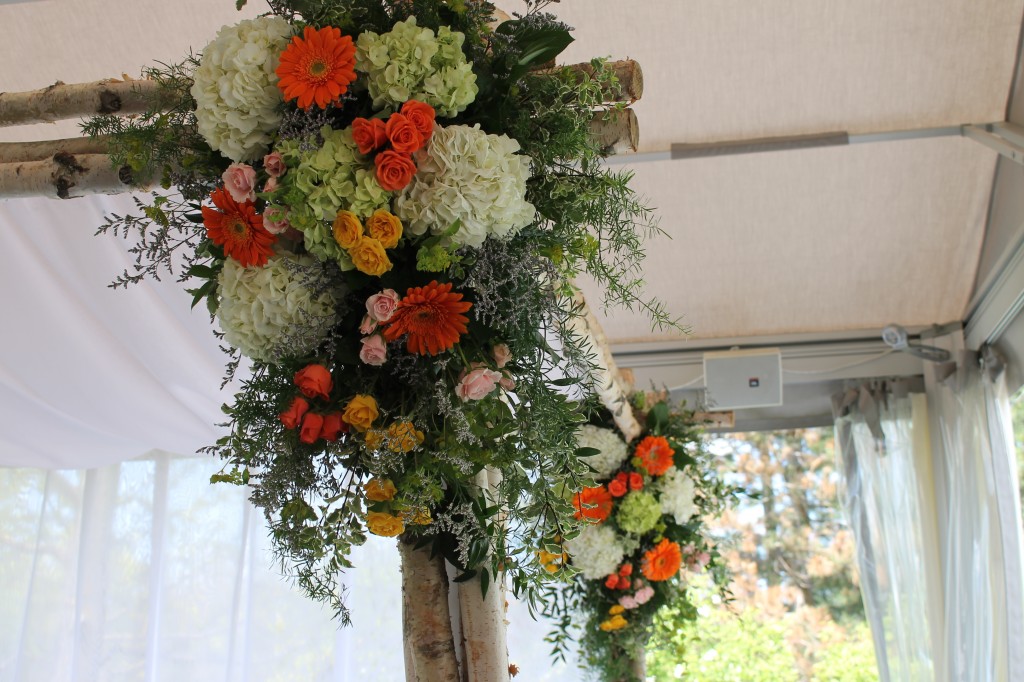 We hope our Bride and Groom were thrilled with the flowers, and we thank them for their trust in Martin's.