Every bride wants her wedding to be unique. I guess that's why Pinterest is so popular. There are so many ideas out there about what makes a beautiful wedding. This bride did a great job of expressing her unique taste.
Our bride, Helena, chose white, mauve, cream and green for her floral theme. Have a look at this beautiful bouquet!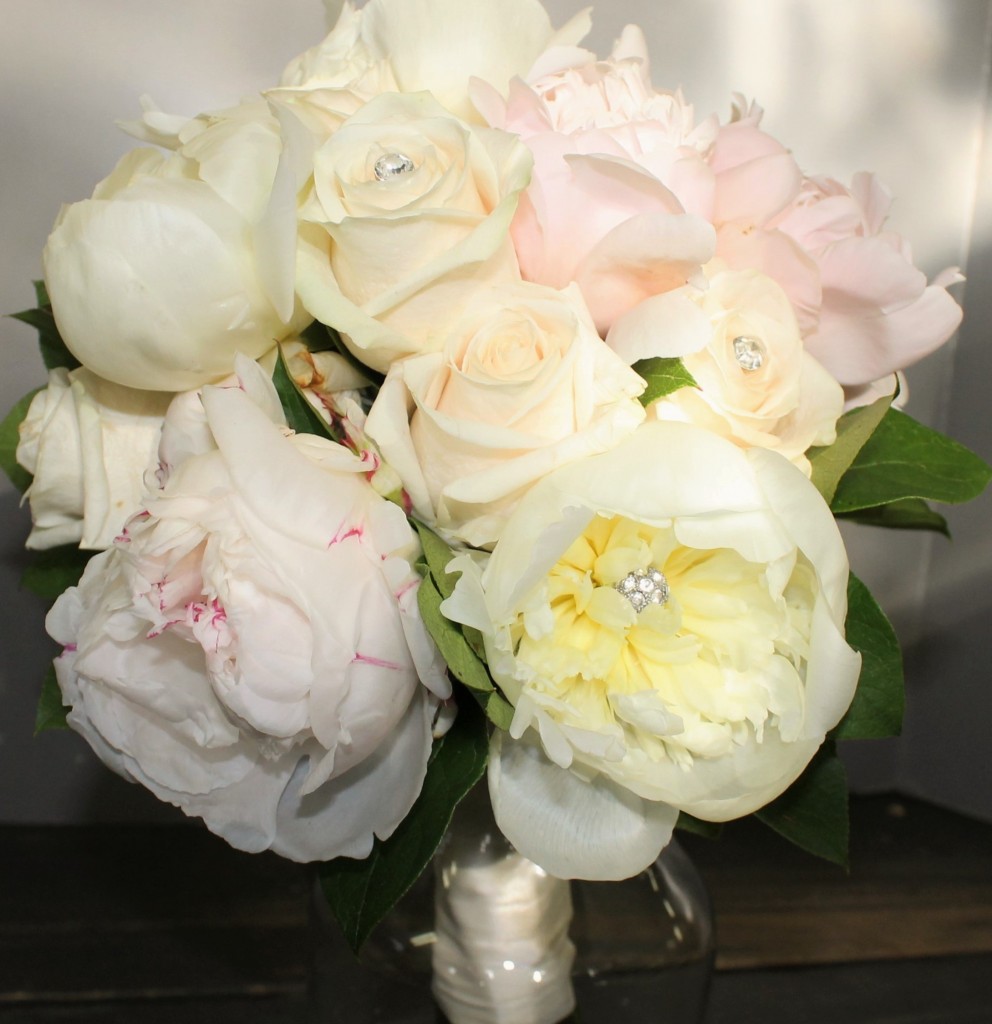 Here we have blush pink and white peonies with cream roses. They are hand-tied with a collar of salal leaves around the outside. Cream satin ribbon is wrapped around the stems to make a handle. And the finishing touch – sparkling jewels inserted into some of the blossoms.
The bridesmaids wore lavender dresses. What did their bouquets look like?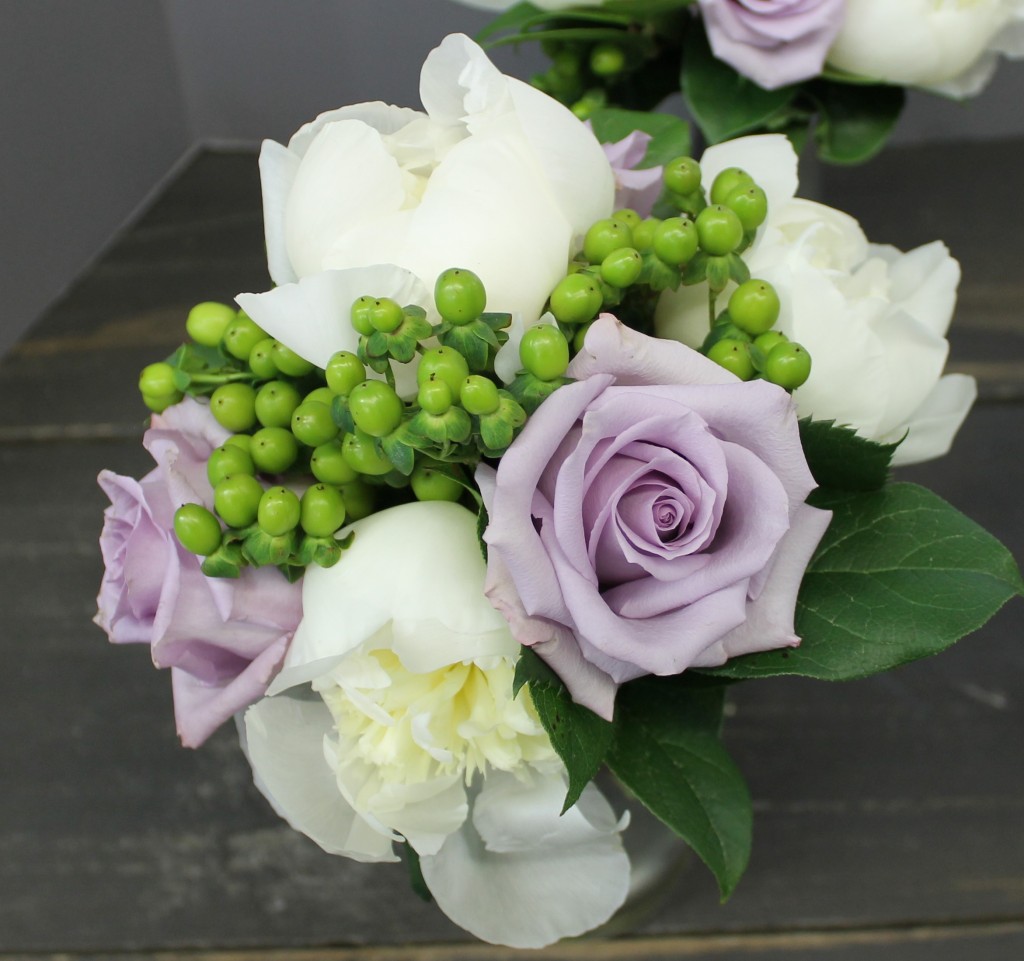 These are charming bouquets of mauve roses, white peonies and green hypericum. The handles were wrapped in mauve ribbon to match the roses and dresses.
Helena's wedding was held at St. Paul the Apostle Maltese Catholic Church in the Junction. Since the church is bright and already decorated, our bride chose two tasteful arrangements to put on pedestals at the front of the church. There was also a low arrangement in front of the altar.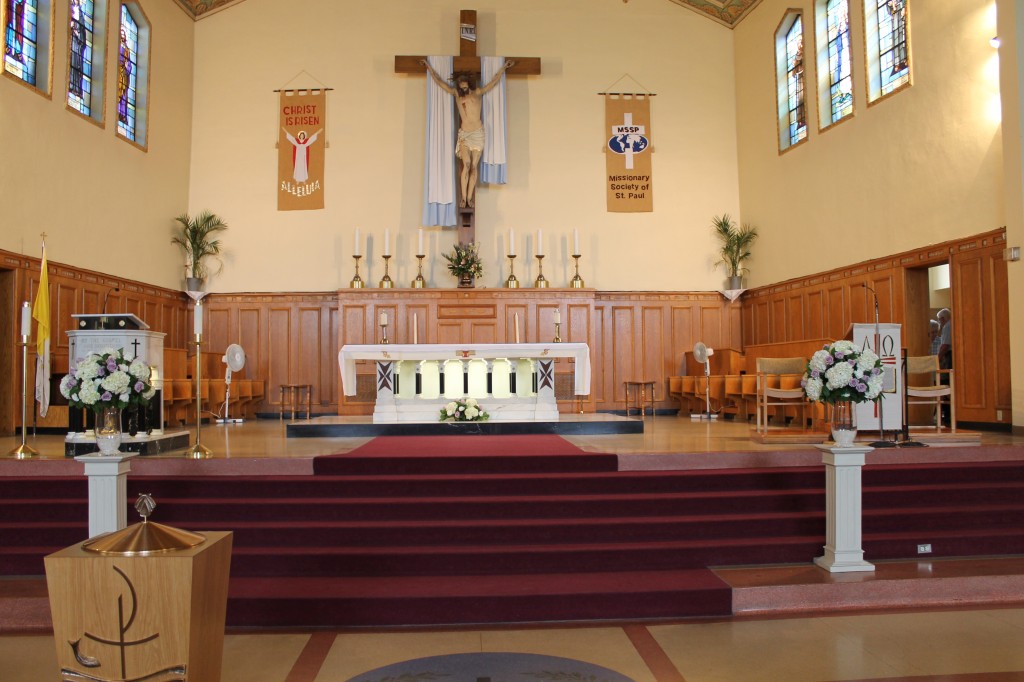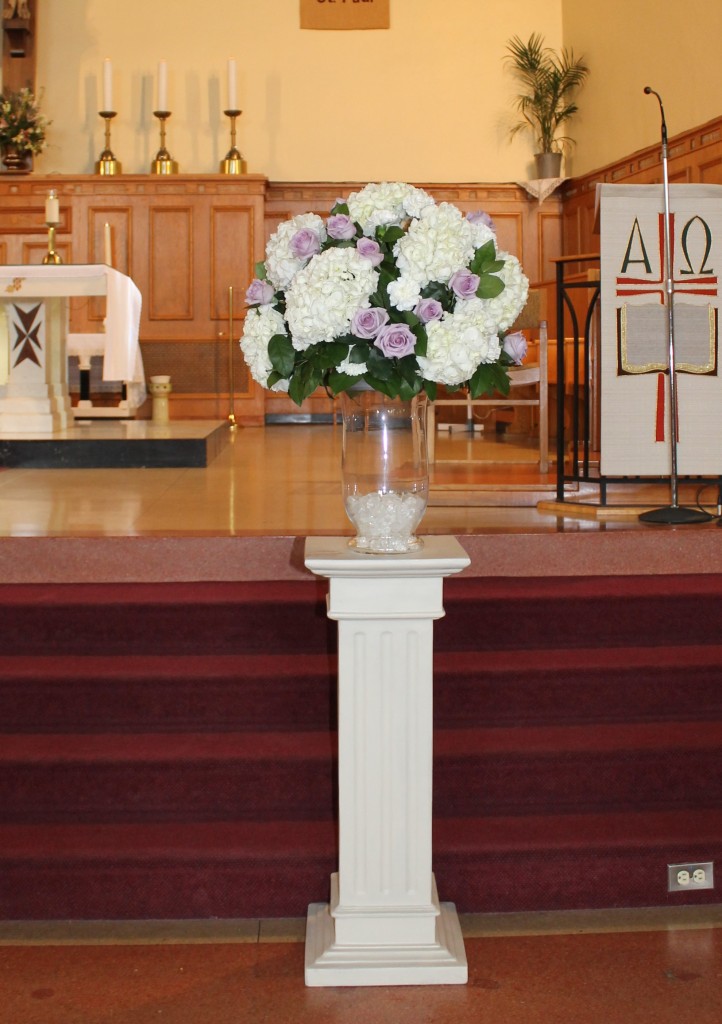 The arrangements were designed in trays that fit on top of the large vases. We gave visual strength to the vase with white stones. The arrangements were lush and lovely designs of white hydrangeas and carnations with mauve roses. The salal greens kept the look very clean and sharp. The bride's friends took these arrangements on to decorate the reception hall after the ceremony. A matching long and low arrangement was placed in the centre of the head table. It was a beautiful, elegant, unified presentation.